DALSEG'S FINE FOODS
"FOR YOUR ONE STOP SHOPPING NEEDS!"



Take a virtual tour of Dalseg's Fine Foods


Dalseg=s Fine Foods is your one-stop shopping centre in beautiful Nestor Falls, Ontario, Canada. The store was started in 1951 by Maurice and Clara Dalseg who passed the business on to Jack and Phyllis Dalseg in 1953. The store grew to include a liquor agency, Ontario Lottery Centre, Bakery, Canada Post, Anglers Pro Shop and the Wash Board. In 1997 the business was purchased by John & Cindy Krukoski and Dennis & Brenda Whalen, who continue to operate it today.
We have a franchise agreement with Sobey=s West and offer a monthly as well as a weekly flyer program.
If you are coming to our area and would like groceries or liquor reserved - just call or e-mail us at and we will take care of it for you.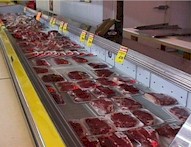 MEATS
Our meat department offers a full selection of all varieties of meat as well as a full deli.
Meat and cheese trays are prepared upon request.
We specialize in homemade sausages and smoked fish. &nbsp Take a virtual tour of our meat section.
PRODUCE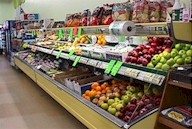 We offer a full selection of fresh fruits and vegetables.
Fruit and vegetable trays are prepared upon request. &nbsp Take a virtual tour of our produce section.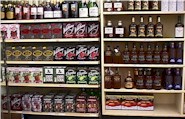 LIQUOR
We have an agency license granted by the Liquor Control Board of Ontario. We stock a wide variety of domestic and imported beers, wines and liquors. &nbsp Take a virtual tour of our LCBO outlet.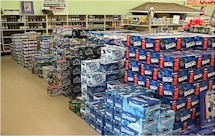 Remember, if you have a special request for us to have a specific product call or e-mail us at finefoods@nwonet.net, prior to your visit.